Welcome and EMERGENCY NOTICE
EMERGENCY NOTICE: As you are all aware, the State of Georgia, the U.S. and the world are all dealing with the threat of the COVID-19 (Corona) virus. I would encourage all of you to be careful and keep up on the latest recommendations of the CDC (center for Disease Control). Some of the things that are universally recommended right now are :
WASH YOUR HANDS OFTEN AND THOROUGHLY
AVOID TOUCHING YOUR MOUTH AND FACE
USE SOCIAL DISTANCING…LIMIT CONTACT WITH OTHERS
AVOID LARGE GATHERINGS
STAY HOME IF YOUR ARE SICK OR FEEL SICK
COVER COUGHS AND SNEEZES
CLEAN AND DISINFECT FREQUENTLY TOUCHED SURFACES                                                                                              Go to cdc.gov for additional information AND go to dph.ga.gov (The Georgia Department of Public Health) for current and detailed information.
PLEASE READ THE FOLLOWING!!!!! 

                          OUR FRONT LOBBY IS NOW OPEN TO WALK-IN TRAFFIC BUT A MASK AND SOCIAL DISTANCING IS STILL BEING ENFORCED.
 to prevent the spread of the COVID-19 virus to the public and to protect the staff as well. Because our personnel come into contact with many people throughout the day, both citizens and incarcerated persons, the risk of cross-contamination in our facility is likely higher than in most businesses. Our obligation to the citizens, the detainees, jail staff and our staff makes these continues safety measures necessary at this time.
 If you have any questions not answered below, please call our front desk staff at 229-482-3545. Our staff are still here working and handling all calls that come in and we will continue to answer all calls for service as we always have while still trying to protect the people and staff who normally cross paths in our small lobby.
Concealed Carry Permits: We are now processing applicants sent to us by the Probate Court
Fingerprinting: Limited but being conducted on essential basis.
Civil Process: Resumed.
Report Pick-Up: If you need a copy of a report call us at 229-482-3545. We will instruct you.
VIN verification inspections: Come to the Office (wear a mask), or call by phone at 229-482-3545  9am-5pm and we will coordinate a Deputy meeting you for that service. ​The trailer or vehicle to be inspected, etc., will need to be brought to the Sheriff's Office for the service unless otherwise instructed after the contact with our desk.
Walk-In Complaints/Reports: You may come to the Office and file a report in person but whenever possible  complaints will be handled over the telephone initially and then a contact with a Deputy may be scheduled if need be. Call the 482-3545 number for any routine/non-emergency reporting needs. IF YOU HAVE AN EMERGENCY… DIAL 911 IMMEDIATELY.
We support the initial measures suggested by President Trump, Governor Kemp and the CDC. Please practice social distancing, sanitation procedures and restrict your travel as much as humanly possible to help slow the spread of the virus. Hopefully this will prevent any undue infection and/or reduce the strain on medical facilities. The measures we have implemented are subject to change moment-by-moment as new information is available.
Thank you for your cooperation and God bless each of you in this challenging period.
Sheriff Charles "Nick" Norton
LEGAL NOTICE ON COURT PROCEEDING:  A link below is provided to a recent Judicial Order by Chief Superior Court Judge Howard McClain that addresses court proceedings for the near future. Basically all functions of the court will be restricted where deemed necessary by the Judges and this document details those measures  (Click the link)
Link:    Lanier Judicial Emergency Order 2-16-20
________________________________________
Hello and welcome to Lanier County!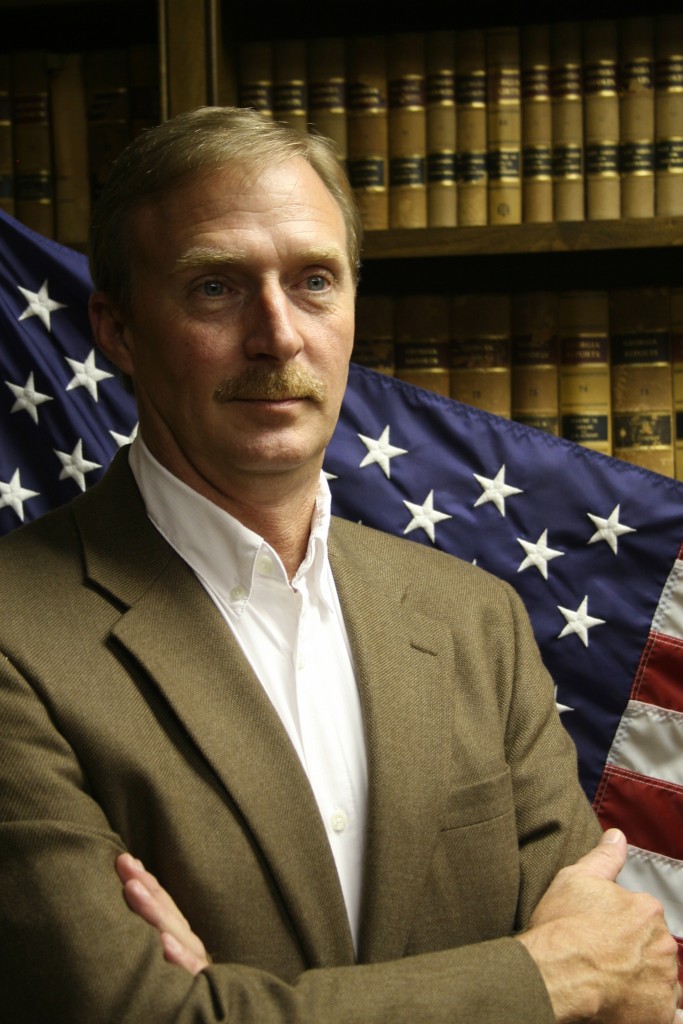 As the Sheriff of Lanier County I'd like to extend a very warm welcome to anyone visiting our beautiful county and I invite you to call on me, or any of my Deputies, if we can make your visit here safer or more enjoyable. If you are a resident of Lanier County I would like to say "Thank You!" for your support of our efforts to provide you with top quality law enforcement services for the community.
We take all our duties very seriously and we want to assure you that the Oath we take is not taken lightly. We believe that professional law enforcement is more than just a job, that it is a calling, and we have dedicated our life to the protection of the public, even unto death if necessary.
A primary function of the Office of Sheriff is to serve as "Officers of the Court". In that capacity we provide courtroom security and processing warrants and judicial orders for Superior Court. We also handle the service of civil papers from attorneys and courts throughout the country and Magistrate and Probate Court document service. The Sheriff is also, by law, the "Chief Jailer" of the county and must handle and manage all accused and sentenced inmates and provide for their movement and care. All mental health transports must be conducted by the Sheriff's Office as well for any citizen of Lanier county.
Traffic law enforcement is provided for the protection of our motoring public and criminal law enforcement and investigations are carried out with a zero tolerance towards anyone who preys on our citizens or visitors. Our investigators and crime scene personnel carry a full caseload and work diligently on each case they are assigned coordinating their efforts with the State and Regional Crime labs and Federal experts when needed.
To aid us in the fight we seek grant funding from all appropriate sources and we prosecute the seizure of any assets or properties used in criminal activity and convert the value to use for law enforcement. This helps us reduce cost to the public while increasing our service offerings.
When it comes to cooperative activity, we utilize a "force multiplier" approach and partner with various Federal, State and local agencies to assist in bolstering our limited manpower and to take advantage of other agencies' experience and capabilities. We have investigators assigned to assist with State and Federal Task force operations and directed investigative activities to make long term impacts on many types of crime. Some crimes take several years to fully uncover but we have proven capable of that and have more work to do.  We also participate in the Southern Regional Traffic Enforcement Network to help reduce traffic violations regionally and reduce incidents of driving under the influence.
While it is certainly our job to stay on top of current prevention techniques and crime trends and to provide the training and tools our Deputies need to meet the challenges we face, we couldn't do it without the support of the citizens of Lanier County. It is the people of Lanier County that are the heart and soul of the community. Any good we do, or have done, is through the grace of God and because you have supported our efforts and the work we do.
Please, contact us any time you need help, day or night and we will be there for you.
Sincerely,
Charles N. "Nick" Norton, Sheriff
Lanier County, Georgia
229-482-3545
Email: sheriff@lanierso.com
Web Site: www.laniercountysheriff.com
Georgia Sheriff's Association (770) 914-1076 * Voter Registration Information (229) 482-3668 * Drivers License & GSP Information (229) 333-5215 * US Fish and Wildlife Services (912) 496-7366 * State Representative Jason Shaw (404) 656-0213 * US Senator Chambliss (800) 234-4208 * US Congressman Jack Kingston (229) 247-9188*